When Caught Between "Blah" and "Meh"
by Nadine Briggs
Even though we knew this was coming, it doesn't make it any easier. The weather is getting colder and the days are getting shorter and COVID-19 is spreading while we are stuck at home. Families have had way more than their share of togetherness at this point and nerves are frayed.
How Can I Brighten My Mood?
With all that going on, it is certainly understandable if you waffle between blah and meh. So how can you brighten your mood? Here are some tips:
Consider how you spend leisure time.
Commit to spending less time watching the news or on social media and immerse yourself in a really good novel. Escaping into an interesting story or even a page turner can help with mood. Maybe even start a book club or find one online.
Start New Year's resolutions a little bit early.
Plan to have healthier meals each week or try a new vegetable each month. Try going for long walks multiple times a week or do whatever exercise is right for you. Not only will your body feel better with healthy lifestyle changes but your mood will likely improve too.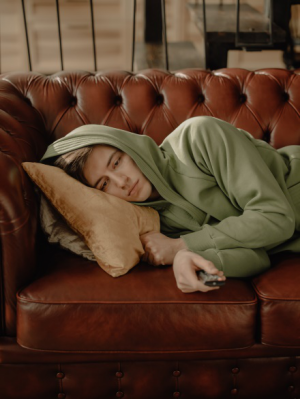 Self care.
Self care is great way to get rid of the blahs. Download a meditation app, take a bubble bath or try a new hairstyle . You might even want to try some interesting hair colors. Why not?
Schedule online time with friends.
Socialization needs to be much more planned during the pandemic so it might feel like too much effort. Push through those feelings by scheduling a watch party with an online video chats with friends. Just having human connection can help go from blah to happy.
Create an outdoor safe space for people to socialize.
Put in a fire pit or clean out your garage to make it more comfortable for people to gather in a safe manner.
Decorate early for the holidays.
Even if you aren't quite ready to put up the tree or menorah just yet, you can certainly put out holiday lights in your yard and around your house to brighten your environment.
Home improvement.
Look around your house for small home improvements you might be able to do. A fresh coat of paint in a room can brighten the mood.
Community service.
Collecting food for a food pantry or making scarves for the homeless or any type of community service that you can do safely can really chase away the blahs. You can't help but feel good when you're helping someone else.
Consider getting a pet.
Consider how much of a commitment you want when considering a pet. Hermit crabs or goldfish are not a huge commitment but getting a brand new puppy or kitten can feel like having another child. Adding the new responsibility of caring for a pet can give purpose and certainly add a lot of enjoyment.
Play something new (or go back to the old).
Break out old games like chess and backgammon to play with your family. Or invest in Jackbox Games and plan to play online with relatives and friends that you can't be with this holiday season.
Saying Bye-Bye to Blah
During times like these we need to be creative and, as hard as it can be, we need to focus on the things that are going well in our lives. It's easy to focus on the things that are not going well but that is not good for your mood and your overall well-being. Make a choice to creatively come up with ways to entertain yourself, give your life purpose, connect socially with family and friends and decide to leave the "meh" and "blah" behind.