Resources
How to Make and Keep Friends Book Series
– Co-authored by Nadine Briggs
BOOKS
All of our books can be purchased on Amazon
by clicking the book title or photo.
Good sportsmanship is key to making and keeping friends, but for children who struggle with competitiveness, poor sportsmanship can negatively affect friendships. Kids need the tools to know how to manage winning, losing, and general competition. Without these skills, they will find it difficult to make and keep friends and participate in team activities.
I Need to Win! Tips for Kids on Good Sportsmanship teaches elementary school readers how to balance competitiveness with good sportsmanship. The book, published in a workbook format, is a self-help guide to learning sportsmanship skills. We discuss that being competitive is not a bad thing and can be expected in certain situations. Kids need to learn and keep in mind the tips and strategies to keep the gameplay from getting too competitive when it's just for fun.
The workbook presents a variety of takeaway tips, ideas, and activities in ordinary, everyday language. We include simple and easy-to-implement phrases that parents, coaches, teachers, counselors, and other adults that work with children can use to help them manage competitiveness.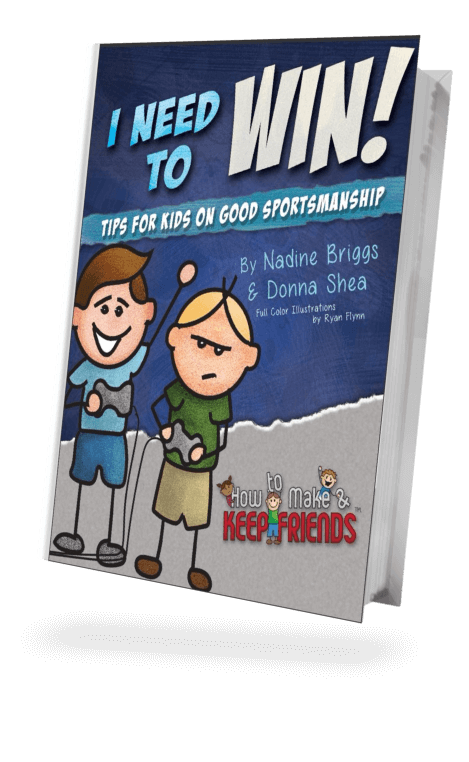 Bullying is a serious and complex problem that touches the lives of nearly all children, some as victims of bullying, some as the bullies, and some as the bystanders who do not know how to help. Bullying is difficult to prevent, and children need support in learning how to protect themselves when mean or bullying situations arise. The workbook offers ways for children to become more "bully-proof." Using our easy-to-read and interactive guide, kids will learn:
The distinct differences between bullying and conflict
How reactions and responses to conflict and meanness matter
Steps on how to build self-confidence and defend themselves
How and when to ask for help from an adult
What to do if they see other kids being mean to someone
Tips on how to get along and make recess more fun
The full-color, beautifully illustrated workbook also includes questions, quizzes, and scenarios for discussion and practice.
Page navigation