ONLINE SOCIAL RESILIENCY GROUPS 
Simply Social Kids offers online social skills/resiliency groups. Our unique program has a refreshingly non-clinical approach to social and resiliency education. Groups are now available for elementary through young adult. Contact us at 978-764-2758 or info@simplysocialkids.com
Friendship will not be canceled.
Video Link: How do kids feel about Simply Social Kids?
Our friendly, recreational environment offers a balance of unstructured socialization with peers with in-the-moment social coaching and simple, social lessons.  The culture and activities are infused with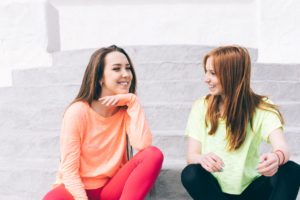 elements of positive psychology which are proven to increase resiliency.  
Everyone will struggle socially at some point during their lives; however, others experience more frequent and consistent social awkwardness. Simply Social Kids provides coaching for ages 5 through young adult to improve their social skills. For some, a little fine-tuning is all that is needed, and for others, a long-term, consistent approach with role-playing and practice is necessary. Our goal is to help them find friends and coach them on how to make those friendships last.
Nadine Briggs, CEO of Simply Social Kids and co-author of the best-selling How to Make and Keep Friends series available on
Amazon.com
.

Simply Social Kids is located at One Industrial Way Unit 4, Tyngsboro, MA 01879.  Contact us at (978) 764-2758 or e-mail nbriggs@simplysocialkids.com. Fax 978-727-8191.