Resources
How to Make and Keep Friends Book Series
– Co-authored by Nadine Briggs
BOOKS
All of our books can be purchased on Amazon
by clicking the book title or photo.
This best-selling friendship book includes an explanation for kids of "why" learning each one of these social skills is essential along with practice questions to inspire discussion and role-playing of different social situations. Included are simple and immediately actionable tips to navigate common social situations that can be challenging, such as:
How to join a group
How to safely handle angry feelings
Handling rejection and exclusion
Working things out & sharing fairly
Being a good guest and host
Playground success
… and much more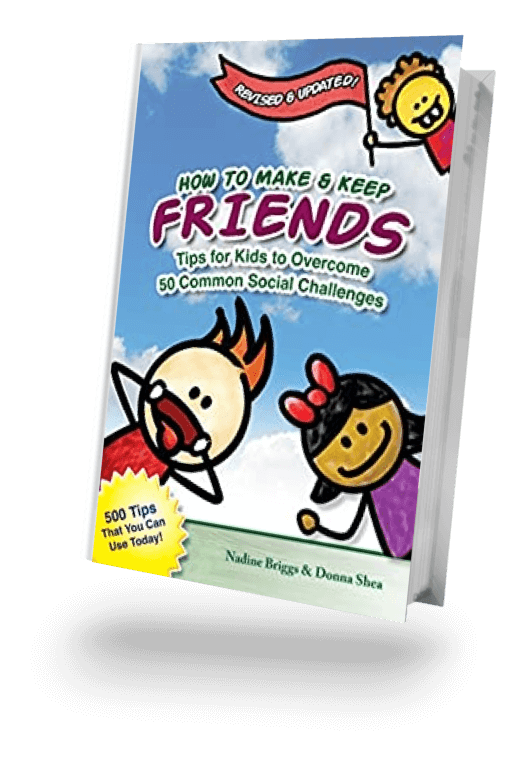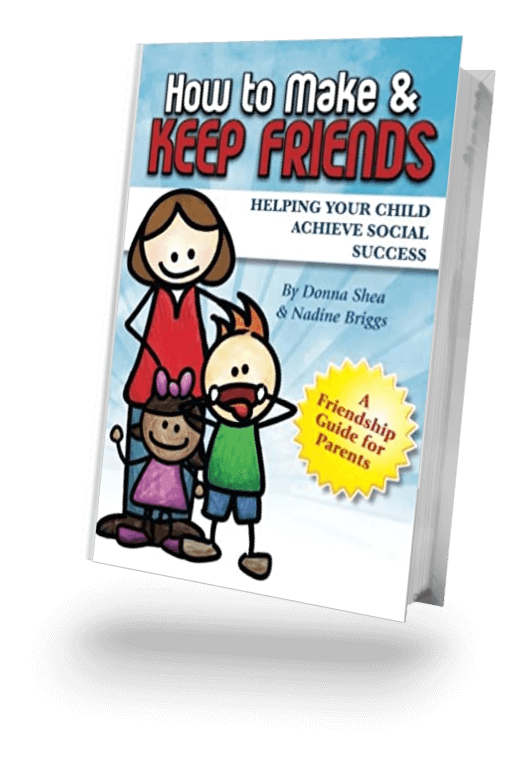 Helping Your Child Achieve Social Success is a how-to manual for parents of children with social challenges. The easy-to-read format clearly outlines common barriers that hinder friendships, provides actionable tips for overcoming those barriers, and includes suggested language for parents to use to provide support to their kids during unstructured social interactions.
Parents play a key role in the formation of friendships. How to Make and Keep Friends: Helping Your Child Achieve Social Success shows parents how to guide their children toward true and meaningful friendship connections. We have used these coaching tips successfully for many years. In this companion to our book for children, we share our easy-to-implement techniques for coaching kids toward attaining, sustaining, and generalizing improved social skills, including real-life stories of how these same tips have been effective with children attending our social skills programs.
Being a teenager isn't always easy, and navigating friendships and relationships can be especially difficult for some teens. Our goal in writing this third book in our friendship series was to help make the social journey through the teenage years an easier one. This time in life can feel both exciting and difficult. There are some challenges that every teen experiences. Sometimes a teen needs a little support or advice. We had teens help us with writing the tips in this book.

This book builds on the tips that we talked about in our Amazon best-selling book for younger kids. For tweens or younger teens, the end of our first book and the beginning of this one will be the right developmental combination of tips. The book is meant to be used as a reference guide. We did not intend for it to be read cover to cover. Teens can easily flip to the section they want to know more about and read only the parts that will be interesting and helpful them as an individual or for a specific situation. There is a total of 500 immediately actionable tips for teens to use.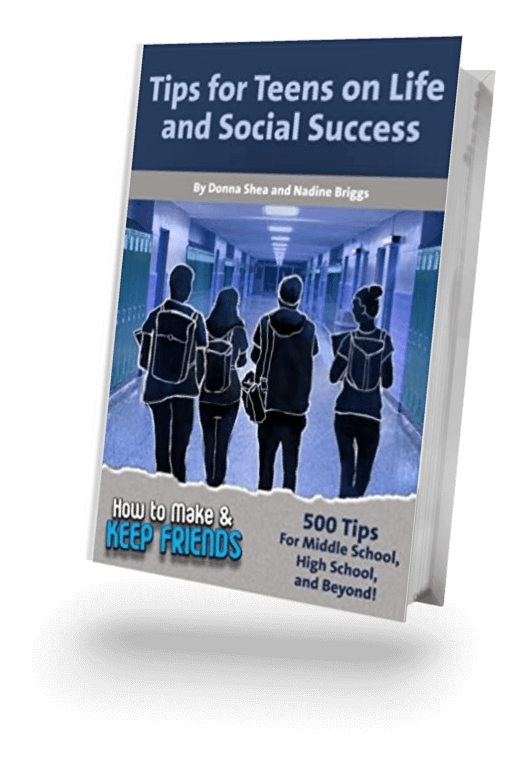 Page navigation