Programs
Weekly Social Skills Groups Enrollment Open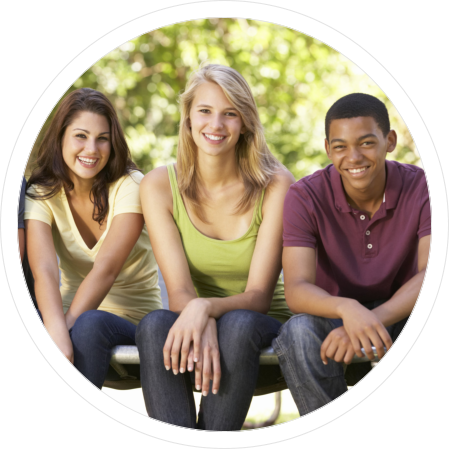 Weekly Social
Skills Groups
Registration process includes a phone interview with
CEO, Nadine Briggs: Schedule intake here
Simply Social Kids offers social skills groups for ages 8 – 28 in an accepting, welcoming environment where kids make social connections and form lasting friendships. Our programs are offered online and in person at our home-base in Tyngsboro, MA.
Attendees have a great time interacting with similarly aged peers while also learning how to be resilient, manage anxiety, increase self-esteem, and more.
We infuse a combination of in-the-moment social coaching techniques with proven strategies to coach kids on how to overcome barriers to friendship. Those who attend Simply Social Kids programs have a great time in the groups and often don't realize that they're learning friendship skills. The kids are taught social lessons through game play and fun activities.
Monthly tuition includes 4 one-hour groups with a month-to-month commitment. An initial phone intake determines if our program is a good fit for your child or teen's needs. Group placement is based on age and interests to allow for the best chance at making friends.
Decide if it's right for you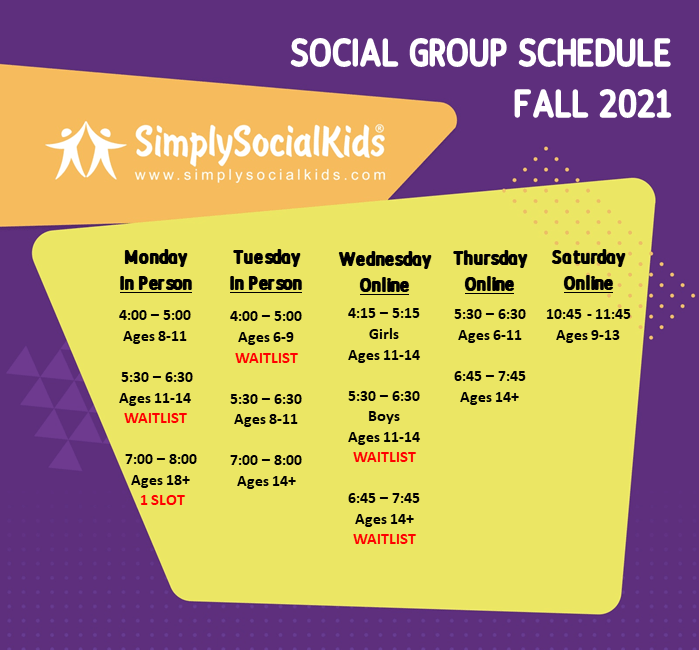 Just for Fun Clubs
See Calendar for Dates/Times
Clubs include Minecraft and Jackbox Jump Ins
Simply Social Kids run various clubs throughout the year. The Just for Fun clubs are for entertainment only with very light coaching. The clubs are a great way to keep kids engaged socially and meet new friends. They are Just for Fun!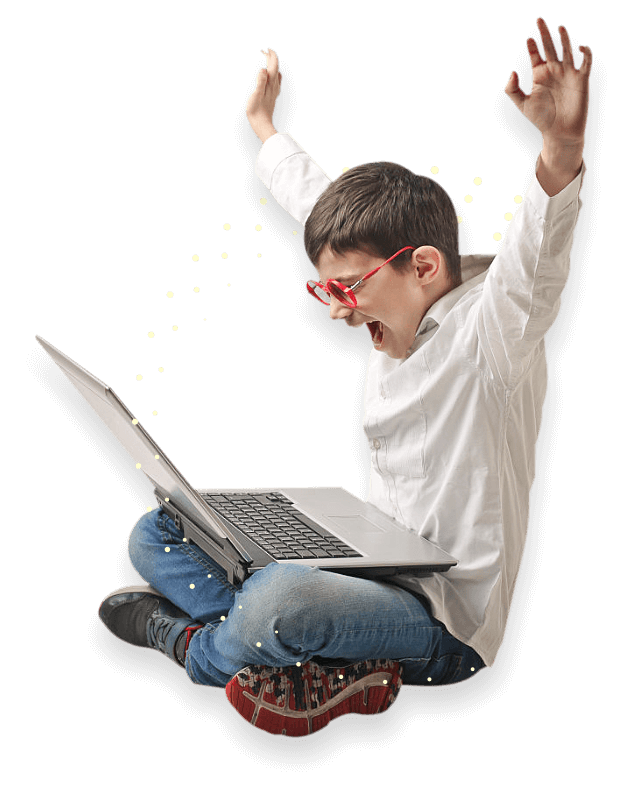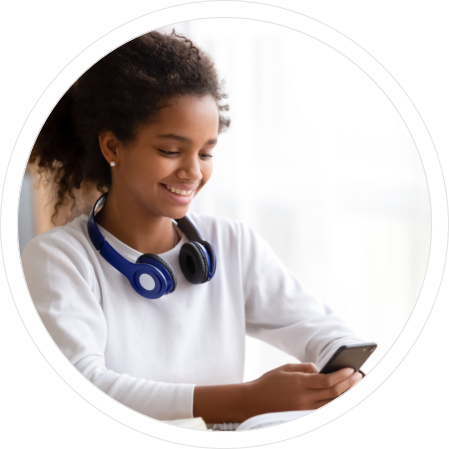 Dual Enrollment
in Group and Club
Participants who are enrolled in both social
groups and clubs get the best of all.
Any social challenges that arise during clubs will be addressed by the social coach in the next session. This has proven to be an excellent way to improve social skills.