Weekly Social Skills Groups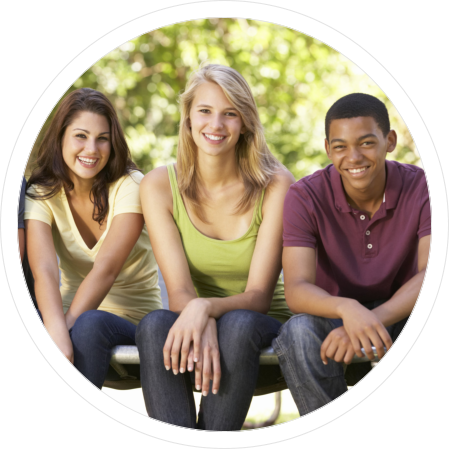 What is Simply Social Kids?
Simply Social Kids is a social skills coaching program for ages 8-28. We specialize in working with children, teens, and young adults with mild to moderate social challenges (ADHD, high functioning autism, anxiety). Online groups are available nationwide and in-person at our center in Tyngsboro, MA.
The programs at Simply Social Kids have an undercurrent of positive psychology. Children/teens/young adults will routinely have lessons based on gratitude, resiliency, and mindfulness to encourage a positive outlook despite social challenges. Those who understand how to embrace emotional well-being through positive psychology tend to be more resilient and optimistic.
Social lessons are customized weekly for group participants and include these topic areas:
Friendship and social skills – Resiliency – Empathy/Respect – Impulse control – Flexible thinking – Body language – Personal space – Learned optimism – Transitioning – Communication/conversation – Emotion/anxiety management – Problem solving – Conflict resolution – Sportsmanship – Perspective Taking – Mindfulness, and more.
Simply Social Kids Program Details
Enrolled children/teens/young adults meet weekly in groups with a minimum of 4 and maximum of 16. Each group session includes:
Conversation skills and small talk
A customized social lesson that is based on the participants in that group
Fun group game play
Participants are given friendship and resiliency tips throughout the hour long group by coaches trained in our proprietary program
Parents and guardians are invited in the last 5 minutes of the group to receive information about the group session and ask questions of the social coaches for the online program. Written summaries are provided weekly for in person groups.
Monthly tuition of $310 for social skills groups is private pay as coaching is not insurance reimbursable. We are not mental health professionals and our program does not offer therapy or clinical treatment.
Program commitment is month-to-month with cancellation notice due by the 20th of the month.
Phone Intake:
A brief phone intake is necessary for enrollment in social skills groups. The purpose of the intake call is to:
Determine if our program is a good fit for your child/teen/young adult.
For us to learn about the issues you would like addressed in our program.
Place your child/teen/young adult in a group with similarly aged peers who share the same interests. We learn about your child so we can match them based on friendship potential.
Participation Requirements:
Child/teen/young adult does not require one-on-one adult attention for safety or participation in a group of 8-16 participants
Child/teen/young adult does not have a current history of physical aggression toward others or having to be restrained for aggressive or bolting behaviors (pertains to in-person only)
Child/teen/young adult is fluent in their use of language and refrains from using profanity
Child/teen/young adult is interested in socializing with others
Child is able to independently take care of restroom needs (pertains to in-person only)
Child/teen/young adult does not have any history of mental health issues or psychosis as we are not mental health providers